Home Entertainment Ramblings
January 17, 2009 at 2:44 pm Leave a comment
A while ago we moved to our new house. At last we have the space and comfort we always wanted. And comfort is relative, since several parts of the house still need to be completed. But the essential things are there. Well the essential essential things at least.
One thing that we do already have is a new tv. I have searched high and low for the optimal television set. Plowed through endless lists of specs, prices and reviews. I also went to electronics shops to see for myself what the picture quality of some of these tv's was really worth.
The result of the search was this tv :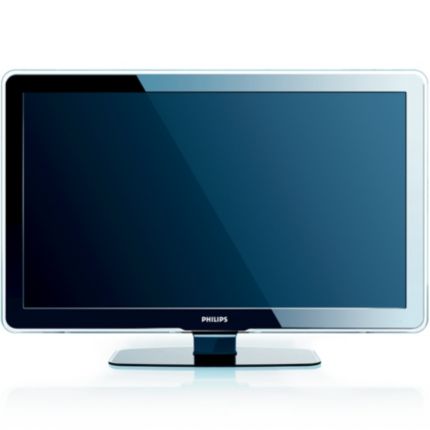 I ordered it online, from Redcoon.be. Its price was unbeatable for this particular model. But do your own research before buying one, things move fast on the web. Just google for '<thing you want> price [|prix|prijs|preise]'.
The next thing on my list was a decent set of amplifier and speakers combo. I didn't really care for a specific setup like 5.1, 6.1, 7.1, plain stereo, biamp stereo,… It just had to be something relatively cheap – which rules out high-end receivers and speakers – and decent sounding.
And the results of the groundbreaking jury ( that's just me in fact, there's no real jury, I just made that up for effect, but I soon realised that this lie would not hold for long, so I just thought it better to confess right away ) are :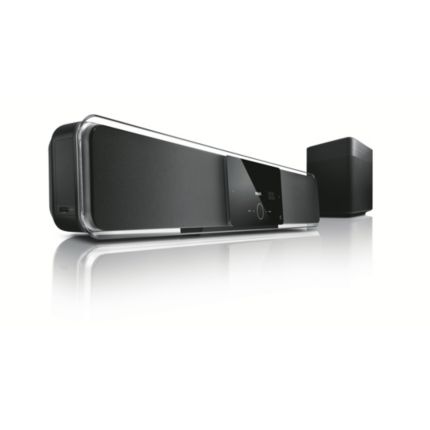 This device uses a technology that creates surround sound using just one speaker cabinet. Of course you need the subwoofer for the lows as well. Two features, simplicity and compatibility, made this device stand out from all the others.
It has been ordered, but not yet delivered.
So now that we have the two main devices sorted, the question poses itself : what to hook up to them? How to have a big collection of movies, music and photographs that is accessible from anywhere in the house?
Do I use small specialized pc's? Or dedicated devices?
Do I buy a media streaming client? And a server? Or do I set this up with an old pc featuring Ubuntu? Or should I look at media disk drives?
Will I switch to Apples's iTunes/iPod/Apple TV?
Every setup has its drawbacks and imperfections. It looks as if with current technology you should be able to make a setup that is perfectly suited to your needs, but whatever you think of, there is always a catch.
And the truly terrible thing is : whatever you eventually install, you'll always have that nagging feeling that you did it wrong.
Next time I'll ramble some more about possible setups and their drawbacks.
And what the hell is up with these expensive HDMI cables anyway? Don't people realise that a digital signal is mostly an all or nothing affair over such a short distance? Either you have bytes or you don't. The bytes don't care about gold or nickel, shielded or unshielded, expensive or cheap. This is more than adequate.
Entry filed under: Command Line, The unlit being of unbearableness, Truly important stuff.